Wedding magazine selects photographer John Hellström
Sweden's largest wedding magazine shows their best wedding photos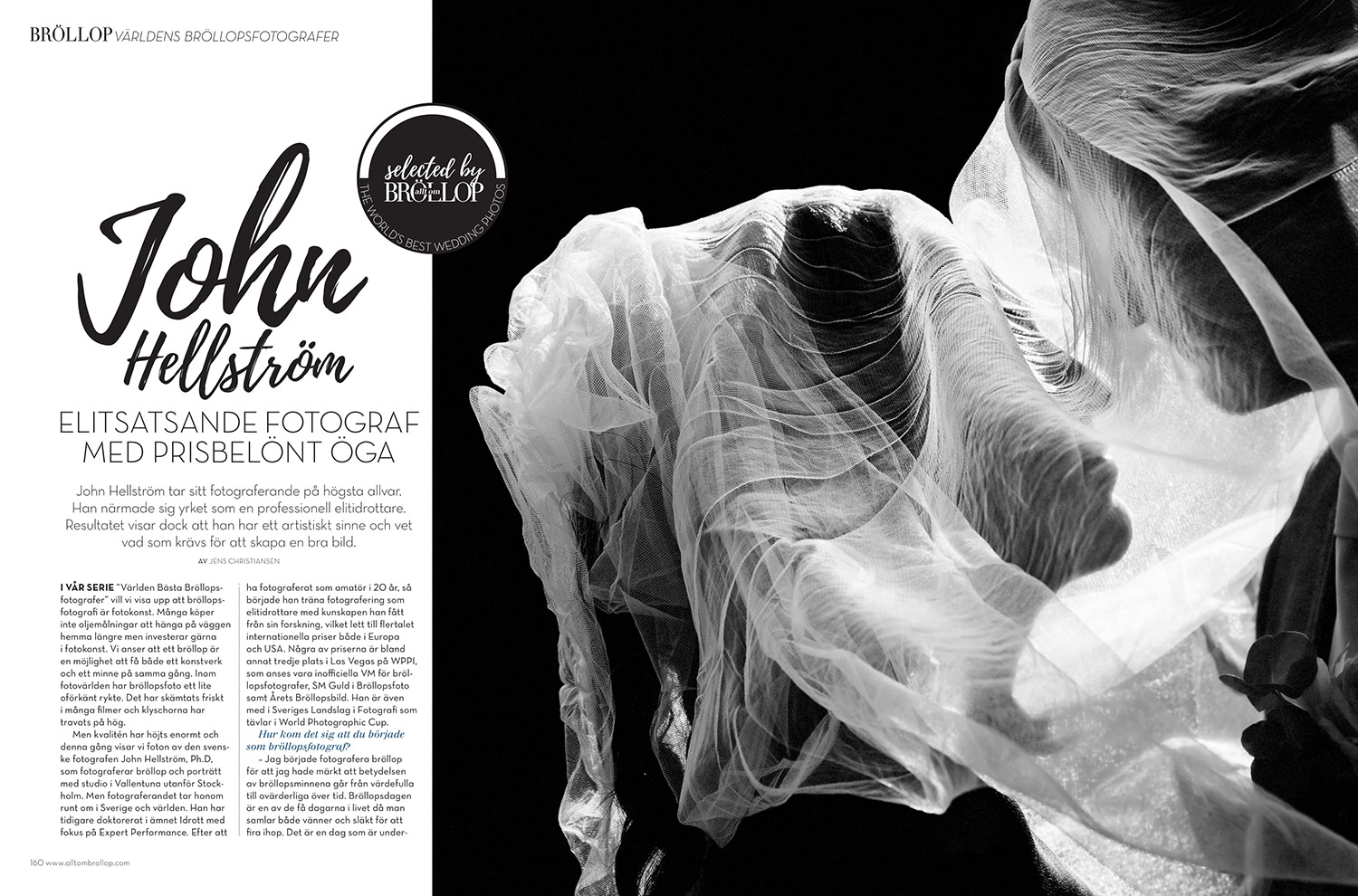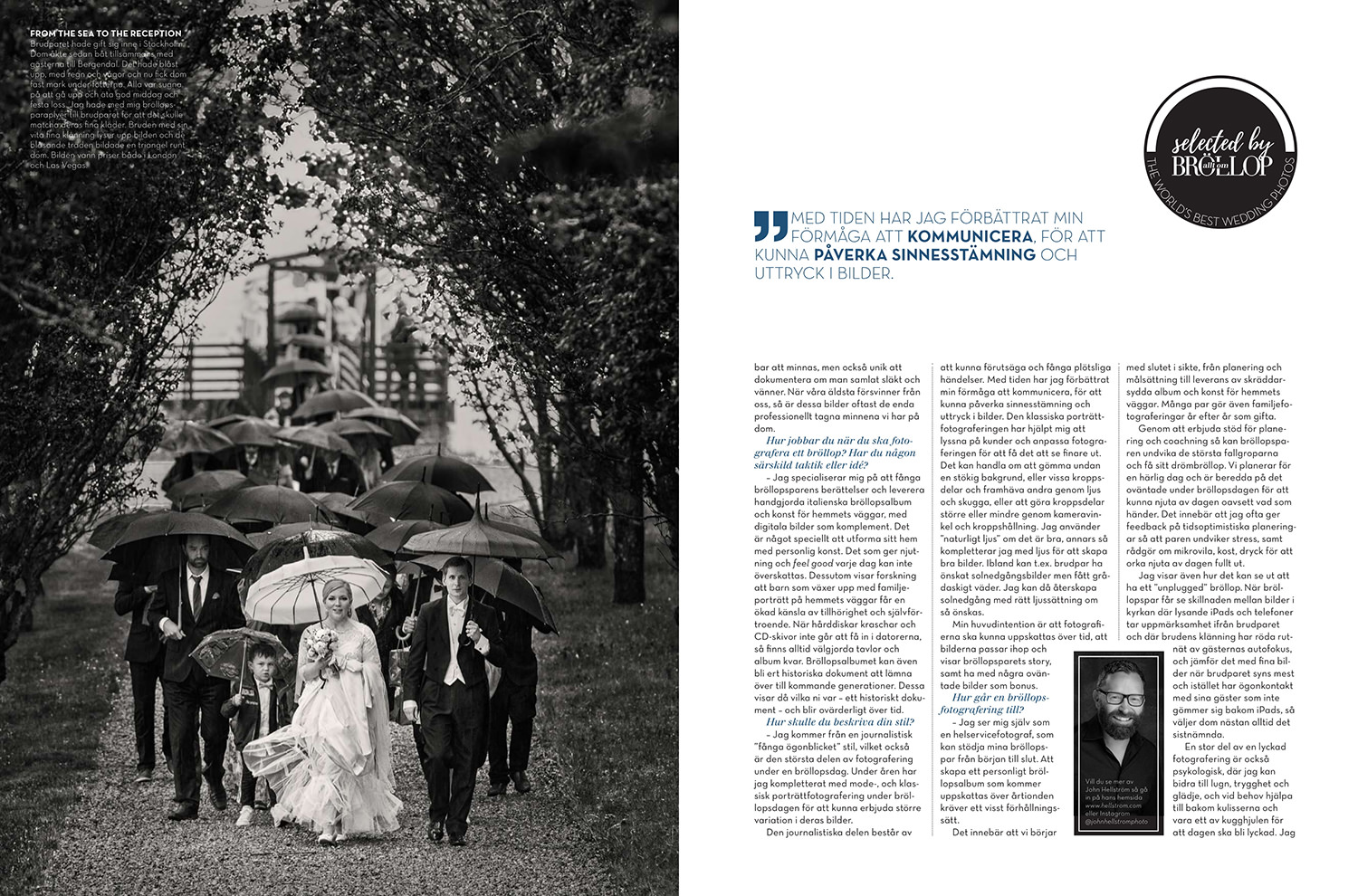 The largest Swedish wedding magazine Allt Om Bröllop (All About Wedding), selects wedding photographer John Hellström in the latest issue 2019, no 1. In their series "The World's Best Wedding Photos". Their article shows eight full pages with John's artistic photographs and describe how he works, titled "John Hellström - Elite training photographer with an award-winning eye ". They describe how nice and significant it can be with art for your home walls and how important handmade wedding albums are to couples, that John creates for his couples.
The Magazine All About Wedding - Allt Om Bröllop
The new issue of Allt om Bröllop is 230 packed pages out in store right now!
Lots of tips, advice and inspiration.
Jewelry Special: 62st Engagement Rings, Wedding Rings & Morning Gifts
36 pages fashion for wedding
Party cloth and wedding decor
The experts suggest:
- Wedding photographer John Hellstrom, selected by Allt Om Bröllop
- So you avoid conflicts during the wedding planning
- You must not change this at church marriage
- So you keep the desire alive
- 5 steps to a personal wedding
38 pages Wedding photo and Boudoir photo
Sensual underwear for the wedding and the wedding night
Hairstyle trends for wedding in 2019
Read the story of Lilly, Scandinavia's largest wedding brand
Honeymoons to
- Sri Lanka
- Bora Bora
- Bali
Competition: Win an exclusive cast iron pot from Le Creuset
You can buy the magazine here.